DOMESTIC CAR REPAIR
Cooper Tire and Auto Service Is Dedicated to Providing Comprehensive Domestic Vehicle Services
We are a fully equipped auto repair and maintenance facility that specializes in handling a wide range of domestic vehicle repairs. Our skilled professionals are well-versed in servicing and repairing even the most complex domestic vehicles.
Our range of services for domestic vehicles include:
Scheduled maintenance
Extensive repair services
Tire maintenance
Alignments
Brake repairs
Front and rear end servicing
Transmission repairs
Diagnostics
Engine analysis
Electronic services and repairs
Domestic Vehicles Serviced at Cooper Tire and Auto Service:
Buick
The Buick brand has played a significant role in the automotive industry's history, particularly as the pillar that led General Motors to its position as the world's largest automaker. We understand this significance and are fully capable of providing top-notch service and repair for any issues your Buick may encounter. Read More About Our Buick Services»
Cadillac
Owning a Cadillac reflects a certain lifestyle and a preference for innovative luxury vehicles. We have certified technicians and utilize cutting-edge equipment to service your Cadillac. Rest assured, your vehicle is in capable hands with us. Read More About Our Cadillac Services»
Chevrolet
Chevrolet doesn't just have drivers; it has passionate fans and collectors. As one of the longest-standing automobile brands, Chevrolet has created a diverse range of models that embody the spirit, style, and reliability of the brand. Read More About Our Chevrolet Services»
Chrysler
Chrysler has a legacy of producing vehicles that are both affordable and luxurious, representing a great American tradition. Built with a purpose in mind, Chryslers deserve expert servicing, which is precisely what you'll find at Cooper Tire and Auto Service. Read More About Our Chrysler Services»
Dodge
Dodge vehicles are known for their combination of affordability and high quality. Built to handle tough challenges, they are always welcome at our shop, where our expert automotive technicians are ready to service and repair them. Read More About Our Dodge Services»
Ford
As the pioneer of the automotive industry, Ford has a strong legacy that continues to this day. Ford vehicles are renowned for their strength and durability, and our team in Muncie is dedicated to maintaining the robust heritage of these vehicles. Read More About Our Ford Services»
GMC
The GMC badge signifies a commitment to delivering exceptional performance and technology. Cooper Tire and Auto Service is fully equipped to handle your GMC, whether it's a routine oil change or major transmission work. Read More About Our GMC Services»
Hummer
Hummer vehicles are designed for off-road adventures, built to help their drivers explore new paths beyond paved roads. We understand the unique demands of Hummers and are here to ensure your off-road journey continues smoothly. Read More About Our Hummer Services»
Lincoln
As a division of Ford, Lincoln vehicles stand out with additional luxury features, powerful engines, and unique styling. Trust our specialists and their expertise for servicing and repairing your Lincoln car, pickup, or SUV. Read More About Our Lincoln Services»
Mercury
Mercury was created to bridge the gap between basic Fords and luxury Lincolns, and it stood for innovation and speed for over 71 years. While Mercury production has ended, you can count on us to service and repair your vehicle. Read More About Our Mercury Services»
Oldsmobile
Oldsmobile represented the leadership and innovation of General Motors for over a century, earning a place in automotive history. Even though GM no longer produces Oldsmobile vehicles, we can help keep your classic car on the road. Read More About Our Oldsmobile Services»
Pontiac
Pontiac was known for crafting extraordinary vehicles that exuded emotion and soul. Although Pontiac production has ceased, Cooper Tire and Auto Service possesses the expertise and experience to keep your "driving excitement" alive. Read More About Our Pontiac Services»
Saturn
Saturn vehicles are renowned for their unique approach to customer interactions and vehicle production. Despite the brand's evolution, the Saturn legacy lives on with its drivers. For any inquiries about your domestic vehicle, please feel free to contact us at [NUMBER] or send us an email. Our team of experts is ready to assist you in determining the necessary steps for your vehicle. Read More About Our Saturn Services»
For questions about your domestic vehicle, contact us at 765-284-9941 or send us an email. Our experts will help determine what needs to be done.
To learn more about our Domestic Car & Truck services, call us at 765-284-9941 or request a quote by clicking below:
Request Quote



The place in Muncie to get your vehicle taken care of. Locally owned and operated!
Jeremy P.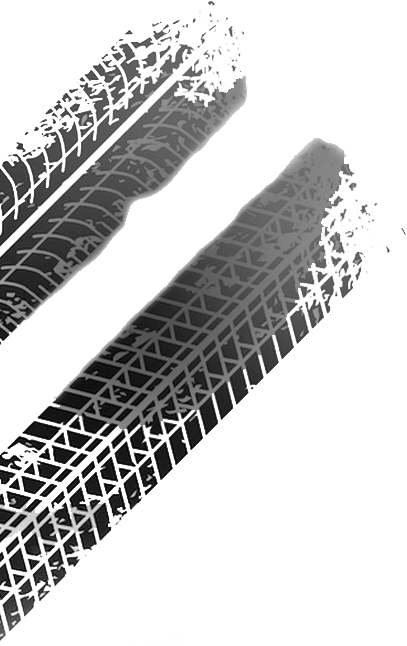 Get free Coupons
Take advantage of these great offers!
10% OFF FOR MILITARY & FIRST RESPONDERS
Thank you for your service!
Cannot be combined with other offers.
$5 OFF Any Oil Change
Good for up to 5 quarts of oil.